Will be prayed on Fridays throughout Lent after the after the 8:00 AM Mass and at 5:15 PM with Our Lady of Sorrows Rosary recited afterwards. The 6th, 7th and 8th grade students will present the Living Stations on Good Friday, time to be announced.
Office Hours
Office Hours
Tuesday - Friday, 9:00 AM - 3:00 PM
QAP Up to Date
Posted in Blog on 03/10/23
In honor of St. Patrick's Day, March 17th & St. Joseph's Day, March 19th ... Read More »
Posted in Blog on 03/04/23
The Annual Bishop's Youth Award will be held on Tuesday, March 7, 2023 at ... Read More »
Posted in Blog on 02/19/23
Congratulations to our 16 children who received the Sacrament of Reconciliation for the first ... Read More »
ADORATION OF THE BLESSED SACRAMENT
Adoration hours are Tuesdays, 9:30 am to 8:00 pm. Rosary and benediction begin at 7:30 pm. If you have any questions or would like to verify your hour, please contact Ann Jake @ 570-457-3521. If you would like to be a Eucharistic Adorer for any hour on Tuesdays or would like to consider being a backup adorer when we are in need, please contact Ann or the Parish Office at #570-457-3412. The Knights of Columbus will pray the Rosary for Life every second Tuesday of the month from 7:00-8:00 pm. Please pray for all prayer intentions for this day.
We request that all adorers practice social distancing and sanitary practices.

COVID-19 Protocol

The Diocese of Scranton has relaxed the mask mandate in accordance with the CDC. As of March 6th masks during Mass are optional, however this may change as this is an ever evolving fluid situation. In any event, please refrain from attending Mass if you or your family has any symptoms of Covid or do not feel well.

The Diocese of Scranton continues to monitor the rapidly evolving health situation regarding the coronavirus. We are constantly monitoring directives from national, state and local officials. This policy will be reassessed on a regular basis.
FORMED provides the very best Catholic content from more than 60 organizations to help parishes, families and individuals explore their faith anywhere. Supporting thousands of movies, children's programs, ebooks, audio, parish programs and studies direct to your browser, mobile or connected device.
VISIT: Formed.org to claim your free content. Log in using your PARISH CODE: 18641. You've been given unlimited access to the best eBooks, talks, and videos in the Church today.

Cursillo
All are Welcome!
For further information, on the Cursillo Movement please visit
the Cursillo website:
School of Leaders: March 4, Holy Name of Jesus,
West Hazleton
Ultreya: Sunday, February 19, 2:00 pm, St. Thomas
Aquinas, Archbald
www.scrantoncursillo.homestead.com
www.scrantoncursillo.homestead.com
Annual Easter Egg Hunt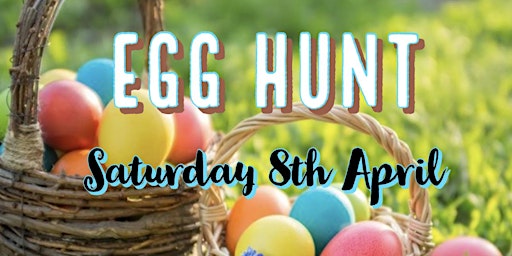 Annual Queen of the Apostles Easter Egg Hunt
Queen of the Apostles, Kiesinger Funeral Home, and The West Side Social Club are happy to announce that they will once again have their annual Easter Egg Hunt on Saturday, April 8th at 9:30AM.
The event will take place behind Kiesinger Funeral Home, 255 McAlpine St., Duryea. To register for this event, call the parish office at 570-457-3412 or Robin Kiesinger at #570-357-0370 and leave the name(s) of the child(ren) attending. PLEASE INDICATE IF THE CHILD HAS A PEANUT ALLERGY. A
return call is not necessary. If you leave a message, your child is registered for the Egg Hunt. Please have children bring a basket or bag the morning of the hunt.
There is an Easter box in the vestibule of the church for donations of plastic eggs and candy that will fit inside of a plastic egg. We are also accepting items that we can give away as prizes to the children. All donations are appreciated.
We are in need of volunteers to help fill the eggs on Wednesday, April 5th, from 5:30-7:30 pm at the Queen of the Apostles Parish Hall. If you are free, we would love to have your help. Also, if you have a child looking for service hours, this is a great and fun way to earn time! Many hands make light work. We always have a good time and good group.
Volunteers are also needed on the day of the Egg Hunt,Saturday, April 8th from 7:00am - 10:00 am. Please call Robin at the above telephone # to sign up.
Thank you for your continued generosity and we look forward to seeing you at the Egg Hunt!
We Share On-line Giving
Several months ago, Queen of the Apostles enrolled in an online giving option called We Share. This is an excellent way to make your weekly contributions and have it come right out of your bank account or credit card each week. This provides our parish with consistent support that lets us better plan and budget our expenses. It is very easy to enroll. Simply press the donate now button on the right of this screen and fill in the information. You can also call the Parish Office to speak with someone directly.
To make a secure, one-time or recurring gift, click the link and follow the simple instructions! For enhanced security, you'll verify your identity with your cell phone number. All sensitive financial information is stored with the highest bank level security. Your phone number will never be sold, traded, or given to third
parties. You will only be texted to confirm your giving.
Click here for more information and Donor Support
The Women's Guild would like to thank everyone for support their Ash Wednesday Soup and Hoagie Sale. It was great to see everyone and it was a great success. Thanks again!

Jane Maxwell - 570-335-8678

The Women's Guild meetings are rescheduled to 10:30 AM on the second Tuesday of each monthin the Rectory
New Members Always Welcome
FAITH FORMATION
Classes for Kindergarden, 1st grade, and 3rd thru 7th grades are held on Sunday morning from 9:00 to 9:45 AM.
PLEASE NOTE: 2nd grade students will have class from 9:00 to 10:15 am in order to prepare for First Communion.
Confirmation Class meets every other Sunday from 6:00 - 7:00 PM.
Students are asked to go directly to their classrooms. We welcome all teachers, aides and volunteers interested in working with our Religious Education Program. Please call the Parish Office or Debby Yuschovitz if you can help in any way.
The Social Concerns/Respect Life Ministry will conduct a Lenten Food Sale on Friday, March 31 to benefit the Ministry's projects. The following will be available for Pre Orders only:

Red or White Clam Chowder $10 Quart
Vodka Sauce $10
Haluski $7 Quart

Orders can be placed by calling Carol Wood at #5704578843 or Ruth Lee at #5704572111. Deadline
for placing orders will be Sunday, March 26. Pick up on Friday, March 31 will be from 11:00 am 2:00 pm and 4:30 pm 6:00 pm.
* * *
The Social Concerns/Respect Life Ministry will be conducting their Easter Basket project for those parishioners who are in need. Baskets provide food for the Easter Sunday meal. The baskets will be blessed on Holy Saturday, April 8 at 12:00 Noon. Anyone who is in need of a basket or knows of someone who would be in need of one, please contact the parish office at #570-457-3412.
Deadline for submissions is April 2.
Knights of Columbus
The Knights of Columbus John O'Connor Council 12967, Avoca, PA offers a Unique Opportunity for Prayer and Reflection Saturday, March 25, 2023 at Queen of the Apostles Parish, Avoca, PA. We can all attest that days of reflection can rejuvenate our spirituality. A retreat leaves a lasting impact on participants' relationship to their faith. Part of Council12967 program is to provide support in Faith. We call it Faith in Action.
Fr. Sy Peterka, CM will be the Retreat Director for the day. This day will include a 9am welcome with donuts and coffee followed by an opening talk by Rev. Peterka. There will be quiet time before the Blessed Sacrament in Church with an opportunity for Reconciliation (Confession). At Noon we will
have lunch followed by the second talk and then Rosary and quiet time in the Church. The day is concluded at 3pm with benediction. The regular parish Saturday Vigil Mass will be at 4pm. Fr. Peterka will celebrate the Mass and preach.
Again, the Day of Reflection, @ 715 Hawthorne St., Avoca, PA will be held from 9am to 3pm on Saturday, March 25, 2023 at Queen of the Apostles Parish. All are welcome. We look forward to seeing you then and growing in faith together. To register call Phil Rodney, GK @ 570-862-8776 or Queen of the Apostles Rectory @ 570-457-341
Do you like to sing? Do you enjoy hymn and liturgical music? Did you know it has been proven that music enhances the meaning of the Word? After all, God gave us Music so we could pray in song.
The Choir is seeking new members, all voices. No tryouts or pressures to cantor, all you have to do is climb the stairs. Men and women are welcome. Please consider joining us.
Choir practice Thursday evenings at 5:30 p.m. Senior choir sings at 4 pm Mass on Saturdays and for special Masses and Holidays.

NEW MEMBERS ARE ALWAYS WELCOME.
Scouting
Andrew P. Adonizio earned the rank of eagle scout last Sunday at Queen of the Apostles Parish Hall. Andrew and his twin brother, Jacob, are the sons of Mr. and Mrs. Michael Adonizio. Andrew's project was to repair and replace Duryea's town welcome signs and benches. Andrew was the 21st. scout to achieve the Eagle Scout Award for Troop 316 sponsored by Queen of the Apostles Parish.
Congratulations to Andrew and his family.
(for addition photos, please click on the photo gallery button at top of page)
* * *
Cub Scout Pack 316, Avoca participated in a 'Here for a Reason' event—they packaged 3000 meals for children in our immediate area facing food disparity. They did a wonderful job!
Scouts placed flags on graves of local Veterans on Memorial Day 2022.
* * *
Troop/ Pack 316 Blue and gold dinner 4/7/22
Four young men in black scarfs crossed over into Boy Scout Troop. Congratulations to Brayden Bender, Lucas Lokuta, William Aruscavage and Alexander Orluk
CNA DAILY
COMMUNITY
The Avoca Food Pantry is open on the 1st and 3rd Thursday of every month for anyone in need. Pickups can be made @ 4:00PM at the rear of the Bethel United Methodist Church, 532 Main St. distribute food from 1:30PM. Come join us and your help will be greatly appreciated! We are a community helping one another in need.
* * *
Al-Anon meetings are held every Thursday night at 7 PM, at the Brick United Methodist church on Foote Ave., Duryea. This is an anonymous 12-step program of recovery for families and friends of addicts & alcoholics. There are no dues or fees and meetings last approximately one hour and are open to anyone.
* * *
DAILY INSPIRATION
Weekly reading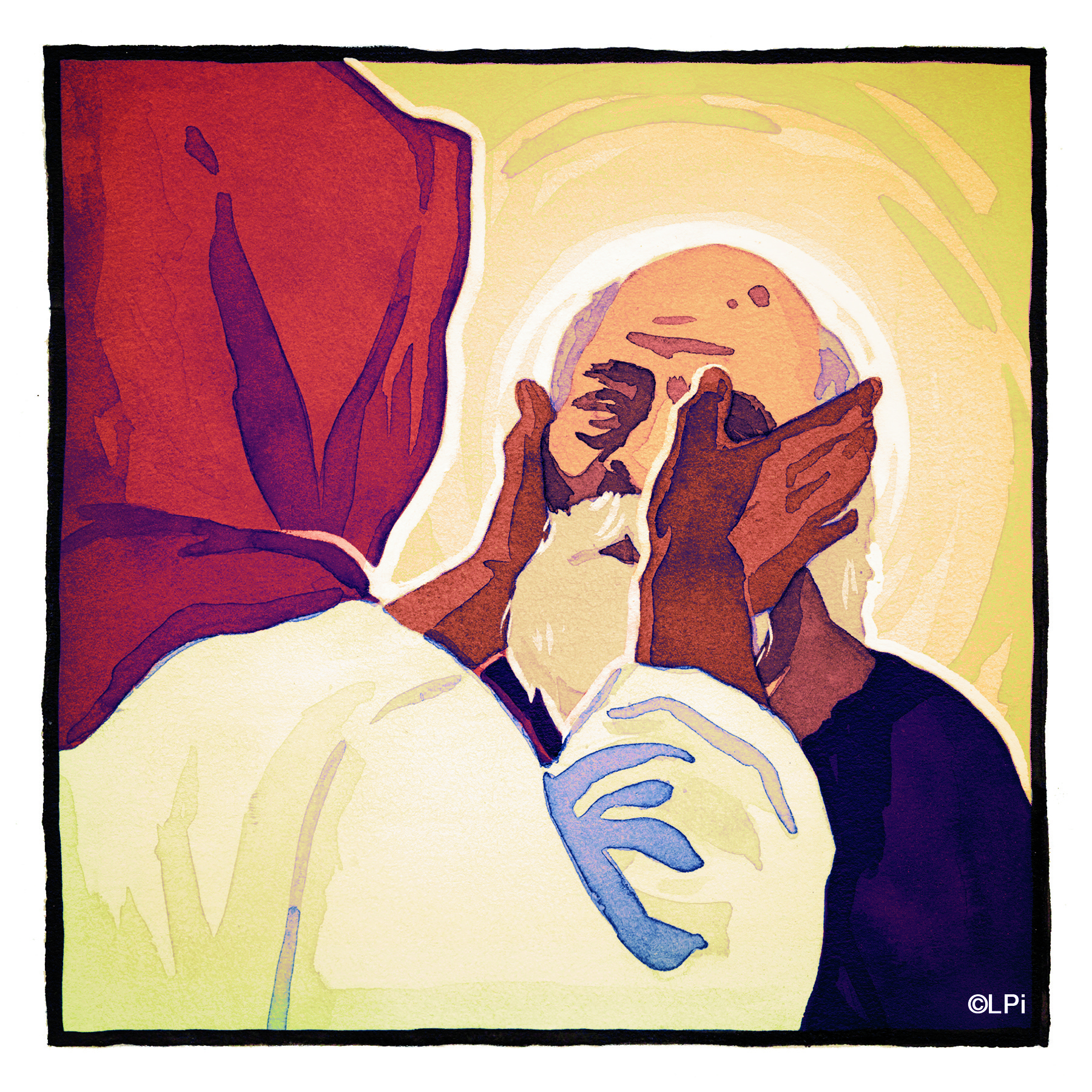 Weekly reading
Readings for the week of March 19, 2023
© Liturgical Publications Inc
COMMUNITY OUTREACH
AA Helpline: 1-800-640-7545
Al-Anon -- Friends & Family of those addicted 1-800-339-9006
Bread Basket of NEPA 570-343-2324
Consumer Credit Counseling Service 1-800-602-2227
Catholic Social Services Wilkes Barre 570-822-7188
Catholic Social Services Scranton 570-207-2283
Greater Pittston Food Pantry (St. John's/Seton) 570-654-9923
National Hotline for Abortion Recovery 1-866-482-5433
PA 24-Hour Child Abuse Hot Line 1-800-932-0313
Pennsylvanians for Human Life, W-B Chapter 570-826-1819
Rachel's Vineyard-Post Abortive Healing 1-877-467-3463
St. Joseph's Center-Mother Infant Program 570-207-6677
Parish Hall
Our parish hall is open and ready to serve you! We still have prime dates available for 2021. Consider

Queen of the Apostles Parish Hal

l for your upcoming graduation, birthday, or any other occasion event needs!
For information, please call Paul at (570) 430-9015 or Kathleen at (570) 457-3412. Thank you!