Mass Times
Office Hours
Office Hours
Tuesday - Friday, 9:00 AM - 3:00 PM
We Share On-line Giving
Several months ago, Queen of the Apostles enrolled in an online giving option called We Share. This is an excellent way to make your weekly contributions and have it come right out of your bank account or credit card each week. This provides our parish with consistent support that lets us better plan and budget our expenses. It is very easy to enroll. Simply press the donate now button on the right of this screen and fill
in the information. You can also call the Parish Office to speak with someone directly.
To make a secure, one-time or recurring gift, click the link and follow the simple instructions! For enhanced security, you'll verify your identity with your cell phone number. All sensitive financial information is stored with the highest bank level security. Your phone number will never be sold, traded, or given to third
parties. You will only be texted to confirm your giving.
Click here for more information and Donor Support
Blessing of Pets
Blessing of pets will be held on Tuesday, October 4, The Feast of St. Francis of Assisi. The Blessing will be held at 5 pm. in the parking lot next to the church. All pets are welcome.
QAP Up to Date
Posted in Blog on 09/28/22
Knights of Columbus Fall Festival Cardinal John J. O'Connor Council #12967 Saturday, October 22nd, ... Read More »
Posted in Blog on 08/08/22
Queen of the Apostles Mass & Picnic in the Park When – 12 PM ... Read More »
Posted in Blog on 07/27/22
The Thomas P. Durkin Memorial Golf Tournament - Saturday, September 3, 2022
8 AM ... Read More »
"Increase our faith" is a strange sort of request. Jesus had already told his disciples the parable of the mustard seed, so they already knew that size is deceptive. Now he tells them that even a tiny amount of faith is sufficient to command a mulberry tree with its extensive roots to uproot itself and plant itself in the sea. In other words: you want your faith to increase? Use it!Like a servant who becomes better at serving by regularly serving, whether in the field or in the home, a disciple grows in the Lord's service by steadily serving the Lord. In his second letter, Paul asks Timothy to "bear your share of the hardship for the gospel with the strength that comes from God". In other words, practice your faith, even when it's difficult, and God will give you the strength you need. God gave Habakkuk the strength he needed when he despaired of the destruction and violence he saw around him. God showed him a vision of the world to come, assuring him that "the just one, because of his faith, shall live". If you want to increase your faith, act with justice amidst the strife, live out the gospel in the face of hardship, and serve the Lord always. This will suffice. When has our faith been strengthened by acting upon it?

October 2nd, is Respect Life Sunday. And, October is Respect Life Month. What a wonderful witness in our state capital last Monday. The Respect Life march brought together 5000 people together to witness for life in Harrisburg. May God preserve Life and help us all to witness to the gift of life. In speaking about the meaning of human life Pope John Paul II said as he addressed the United Nations gathered in New York in 1995. He said that we must not be afraid of the future. We must not, he says, be afraid of human nature. It is no accident that we are here. Each and every human person, each human life, has been created in the image and likeness of God, the origin of all that exists. Within us, we have the capacity for wisdom and virtue. With these gifts, with the help of God's grace, we can build in the next century and in the next millennium a civilization worthy of the human person, a true culture of freedom. We can and must do so! And in doing so, we shall see that the tears of this century have prepared the ground for a new springtime of the human spirit.

Please come to the Cinemark, Moosic to view the movie Mother Teresa No Greater Love, October 3 and October 4 at 7pm.Tickets can be prepurchased. The movie reveals how her vision to serve Christ in the poor continues to be realized through the Missionaries of Charity today. Meet you at the Movies.

Blessing of Pets will take place on Tuesday, October 4, Feast of St. Francis of Assisi. The blessing will be held behind the Church in the Parking Lot. All animals are welcome for a blessing that day at 5pm.

October 8 from 8am to 3pm ther e will be a Catholic Men's Conference at Holy Redeemer High School, WilkesBarre, PA. Registration fee is $40 and $15 for students. Bishop Bambera will celebrate Mass at 1:45 pm. Check website for updates at www.BeACatholicMan.com

We will have a Knights of Columbus Fall Festival, Cardinal John J. O'Connor Council #12967 on Saturday, October 22, 2022. All proceeds will benefit Queen of the Apostles Parish and Knights of Columbus. The Festival will begin at 2pm with a Halloween Parade, food and drinks. The rest of the day will be day of Fun! Fun! Fun!! We will have food trucks, entertainment, games, Basket Raffle and the Susquehanna Brewing Bar.

The Annual St. Jude's Novena will be celebrated from Wednesday, October 19 through Friday, October 28, 2022. The Noon service will be live streamed via parish face book page. Bishop Bambera is scheduled to be there on October 24th for the Noon liturgy. For further information please call Sister Mary Ann Cody @ parish office, #5706540263. Our Lady of the Eucharist Parish.

Thank you for all you are and all you do.
God bless you and see you in Church, Fr. Phil
PARISH MINISTRIES
October 1&2, 2022
27th Sunday in Ordinary Time
4:00 PM
L - Fox, Damien
S - Gilchrist, Thomas
S - Canfield, Geno
EM - Wood, Carol
EM - Andruzis, Charlene
8:00 AM
L - McMahon, Jimbo
S - Kester, Javien
S - Kester, Jesenia
EM - Adomiak, Nancy
10:00 AM
L - Ferranti, Carmen
S - Miller, Abigail
S - Miller, Maddie
S - Ferranti, Mia
EM - Houston, Bob
EM - Janik, Bob
October 8 & 9, 2022
28th Sunday in Ordinary Time
4:00 PM
L - Gregorio, Barb
S - Gilchrist, Thomas
S - Canfield, Geno
EM - Wood, Carol
EM - Phillips, Marc
8:00 AM
L - Urbanski, Tammy
S - Perks, Aubrey
S - Perks, David
S - Maruska, Alexander
EM - Lee, Ruth
10:00 AM
L - Wastradowski, Christine
S - Wesolowski, Michael
S - Silinskie, Luke
S - Silinskie, Claire
EM - Houston, Bob
EM - Ryzner, Theresa
If you have any questions regarding the schedule please call the parish office or Bob Janik at 570-457-1939.
Anyone who is in 3rd grade or above, and has received 1st Eucharist, is invited to be an Altar Server.
Please contact the Parish Office - 570-457-3412 for more information.
ADORATION OF THE BLESSED SACRAMENT
Adoration hours are Tuesdays, 9:30 am to 8:00 pm. Rosary and benediction begin at 7:30 pm. If you have any questions or would like to verify your hour, please contact Ann Jake @ 570-457-3521. If you would like to be a Eucharistic Adorer for any hour on Tuesdays or would like to consider being a backup adorer when we are in need, please contact Ann or the Parish Office at #570-457-3412. The Knights of Columbus will pray the Rosary for Life every second Tuesday of the month from 7:00-8:00 pm. Please pray for all prayer intentions for this day.
We request that all adorers practice social distancing and sanitary practices.

Cursillo
The Cursillo Movement in the Diocese of Scranton is sponsoring the following programs. All are welcome.

Women's Cursillo: October 1318, St. Gabriel's Retreat House. Men's Cursillo: October 2730, St. Gabriel's Retreat House For further information, please visit the Cursillo website:
COVID-19 Protocol

The Diocese of Scranton has relaxed the mask mandate in accordance with the CDC. As of March 6th masks during Mass are optional, however this may change as this is an ever evolving fluid situation. In any event, please refrain from attending Mass if you or your family has any symptoms of Covid or do not feel well.

The Diocese of Scranton continues to monitor the rapidly evolving health situation regarding the coronavirus. We are constantly monitoring directives from national, state and local officials. This policy will be reassessed on a regular basis.
The Church is beginning to conduct a Mini Vatican II which is called a Synod. Pope Francis is inviting the Church and each diocese around the world to gather and to listen to each and every Catholic to find the Church's path forward at this time in our history. This is a moment for the voice of God's people to be heard to give voice to the direction of the Church. Listening is one of the most powerful and deeply human experiences we can have because it respects and validates what is being said. Everyone has a change to be heard including those often marginalized or left out, as well as those who have fallen away from the Church, and young people and families who have not returned to the Church community singe receiving their sacraments.
The information will be gathered by filling out a survey which can be found on the Diocese of Scranton website diogeseofsgranton.org and click on Synod on Synodality to complete the survey online. For those without a computer, a phone survey can be completed by galling 570-591-5024. Sometime in January, we will also be passing the survey out at all of the masses to give everyone a change to express their input. We also plan on having an in person gathering in January to capture the thoughts and experiences of all the People of God. Everyone will be welcome to attend. Please pray for all those participating in this important endeavor of our Church. As Pope Francis said in his opening Mass for the Synod on October 10th, "Let us not miss out on the grace-filled opportunities born of encounter, listening and discernment."
Scouting
Cub Scout Pac k 316, Avoca will be outside of the church before and after all Masses next weekend, October 1-2, with their Annual Popcorn Sale. They will be selling a variety of bagged and microwave popcorns, as well as collecting donations to send popcorn overseas for the Military. Money raised during this sale will benefit our parish-sponsored Cub Scout pack to assist them in community outings, summer camps, and necessary material to effectively run the program year-round. Please consider supporting our Pack. We thank you in advance!
Scouts placed flags on graves of local Veterans on Memorial Day 2022.
* * *
Troop/ Pack 316 Blue and gold dinner 4/7/22
Four young men in black scarfs crossed over into Boy Scout Troop. Congratulations to Brayden Bender, Lucas Lokuta, William Aruscavage and Alexander Orluk
FAITH FORMATION
Registration Forms for the 20222023 Religious Education Classes ar e being mailed out this week. Please
return the form and payment to the Parish Office by September 18th.
If you have not received a form or have any questions, please call Debbie Yuschovitz or the Parish Office. The 1st day of class will be Sunday, September 18th.
Classes for Kindergarden, 1st grade, and 3rd thru 7th grades will have class from 9:00 to 9:45 AM.
PLEASE NOTE: 2nd grade students will have class from 9:00 to 10:15 am in order to prepare for First
Communion.
Confirmation Class will also begin on Sunday, September 18th and classes will be held every other Sunday from 6:00 - 7:00 PM.
Students are asked to go directly to their classrooms. We are still looking for teachers, aides and volunteers to help with this year's Religious Education Program. Please call the Parish Office or Debby Yuschovitz if you can help in any way.
Sunday, September 18th we will celebrate Catechetical Sunday at the 10:00AM Mass. All children are required to attend and to participate. Installation of teachers will also take place at this time.
40 DAYS FOR LIFE!! will begin on September 28-November 4. The Rosary will be offered for the special intentions of an end to abortion and closure of the Planned Parenthood location in Wilkes-Barre. The rosary is prayed each weekday, Monday thru Friday, at 10 am. in front of the office of Planned Parenthood, 101 North Main St., Wilkes-Barre. The pro life campaign draws attention to the evil of abortion through prayer and fasting, constant vigil, and community outreach. If you are not able to witness by praying at a clinic, we ask that you join in personal prayer, fasting or Eucharistic Adoration for an end to the scourge of abortion in our country and in our world. By these means will the hearts and minds be changed to a culture of life.
38th Annual Prayer Breakfast for Life
Pennsylvanias for Human Life, Scranton Chapter
October 15, 2022
9:00 a.m. to Noon
Fiorelli's Catering
1501 Main St. Peckville, PA
Please contact Ann Jake at 570-457-3521 or the Parish Office if
you wish to join the Social Concerns/Respect Life Ministry in
attending the breakfast. Adult tickets are $50
(Ministry Cost) Senior Citizens and 21 or under
$40 (Ministry Cost). Your generous support make
it possible for the organization to continue
fighting to save the lives of the unborn.
Knights of Columbus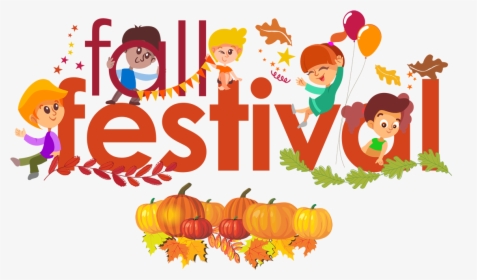 Knights of Columbus Fall Festival
Cardinal John J. O'Connor Council #12967
Saturday, October 22nd, 2022
Queen of the Apostles Parish Hall

Agenda
2:00PM - Halloween Parade (Children under age 13) Food and drinks will be available
2:00PM - Notre Dame and Penn State Tailgate Party- Auditorium, Susquehanna Brewing Co. Beverages, Food & Soft Drinks
3:00PM - Children's Games, Basket Raffle & Small Games of Chance
4:00PM - Mass available @ Queen of the Apostles Church
5:00PM until 10:00PM - Food, Games, Live Music, & Fun
10:00PM - Conclusion
Food Trucks, Susquehanna Brewing Co. Bar, Soft Drinks, Live Music will be available.
FUN! FUN! FUN!
All proceed will benefit Queen of the Apostles Parish and The Knights of Columbus, Avoca Chapter.
Watch future bulletin and the Knights Facebook https://www.facebook.com/KofC12967

Do you like to sing? Do you enjoy hymn and liturgical music? Did you know it has been proven that music enhances the meaning of the Word? After all, God gave us Music so we could pray in song.
The Choir is seeking new members, all voices. No tryouts or pressures to cantor, all you have to do is climb the stairs. Men and women are welcome. Please consider joining us.
Choir practice Thursday evenings at 5:30 p.m. Senior choir sings at 4 pm Mass on Saturdays and for special Masses and Holidays.

NEW MEMBERS ARE ALWAYS WELCOME.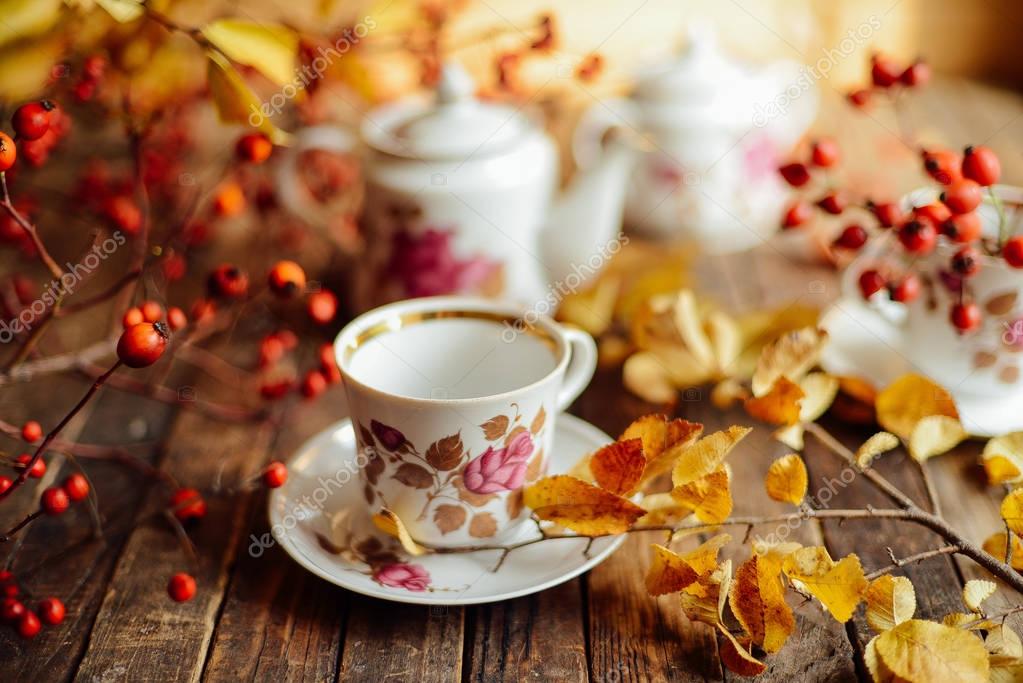 Harvest Tea:
The Women's Guild, along with the Pastoral Council, will again sponsor the Harvest Tea this year. The Tea will be held on Sunday, October 16th at 2:00 PM in the Parish Hall. We need hostesses to sponsor each table. This includes selecting a theme for your table and providing food and refreshments that support the theme. Coffee and tea will be
provided. The Tea is open to everyone, cost to attend is $10.00 per person. Proceeds from the Tea will go to the Marian Award, which gives scholarships to graduating high-school seniors from our parish who are furthering their education. If you are interested in reserving a table, or if you would like to attend, please contact Jane Maxwell at (570) 335-8678, Chrissy Wastradowski at (570) 466-3676, or the parish office at (570) 457-3412.
Jane Maxwell - 570-335-8678

The Women's Guild meetings are rescheduled to 10:30 AM on the second Tuesday of each monthin the Rectory
New Members Always Welcome
FORMED provides the very best Catholic content from more than 60 organizations to help parishes, families and individuals explore their faith anywhere. Supporting thousands of movies, children's programs, ebooks, audio, parish programs and studies direct to your browser, mobile or connected device.
VISIT: Formed.org to claim your free content. Log in using your PARISH CODE: 18641. You've been given unlimited access to the best eBooks, talks, and videos in the Church today.

CNA DAILY
09/30/22 10:00 am
09/30/22 9:00 am
09/30/22 6:07 am
COMMUNITY
A Candlelight Rosary Service of Divine Mercy will be celebrated each evening in our parish of St. Lucy, 949 Scranton Street, Scranton, PA 18504 fromOctober 1 through October 9 at 7 :00 p.m.

Please join us in prayer to the Divine Mercy each evening. Many prayers are answered through our devotion.
The Avoca Food Pantry is open on the 1st and 3rd Thursday of every month for anyone in need. Pickups can be made @ 4:00PM at the rear of the Bethel United Methodist Church, 532 Main St. distribute food from 1:30PM. Come join us and your help will be greatly appreciated! We are a community helping one another in need.
Community Farmer's Market
A Farmer's Market is held every Wednesday from 10-2pm at the parking lot of Queen of the Apostles Parish Hall. We are looking for more vendors or food trucks if anyone from the community is interested in selling craft or food items. Space is free. Call Paul Franceschelli or the Parish Office if interested
Al-Anon meetings are held every Thursday night at 7 PM, at the Brick United Methodist church on Foote Ave., Duryea. This is an anonymous 12-step program of recovery for families and friends of addicts & alcoholics. There are no dues or fees and meetings last approximately one hour and are open to anyone.
DAILY INSPIRATION
Weekly reading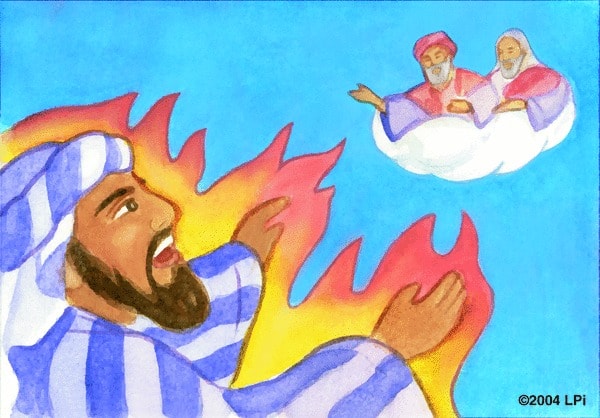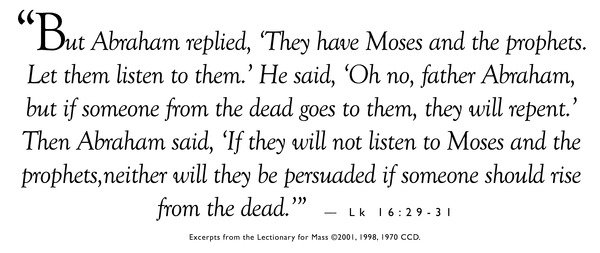 Weekly reading
Readings for the week of September 25, 2022
© Liturgical Publications Inc
COMMUNITY OUTREACH
AA Helpline: 1-800-640-7545
Al-Anon -- Friends & Family of those addicted 1-800-339-9006
Bread Basket of NEPA 570-343-2324
Consumer Credit Counseling Service 1-800-602-2227
Catholic Social Services Wilkes Barre 570-822-7188
Catholic Social Services Scranton 570-207-2283
Greater Pittston Food Pantry (St. John's/Seton) 570-654-9923
National Hotline for Abortion Recovery 1-866-482-5433
PA 24-Hour Child Abuse Hot Line 1-800-932-0313
Pennsylvanians for Human Life, W-B Chapter 570-826-1819
Rachel's Vineyard-Post Abortive Healing 1-877-467-3463
St. Joseph's Center-Mother Infant Program 570-207-6677
Parish Hall
Our parish hall is open and ready to serve you! We still have prime dates available for 2021. Consider

Queen of the Apostles Parish Hal

l for your upcoming graduation, birthday, or any other occasion event needs!
For information, please call Paul at (570) 430-9015 or Kathleen at (570) 457-3412. Thank you!