Mass Times
Office Hours
Office Hours
Tuesday - Friday, 9:00 AM - 3:00 PM
Father Phillip Sladicka invites everyone to join him in celebrating
The Feast of the Queenship of Mary
WHEN - Monday, August 22, 2022
COST: $55 (Pay in Advance on a First Come Basis)
INCLUDES: Driver Gratuity, Bottled Water & Snacks
Dinner - Your Own Treat
7:00 AM - Bus Leaves from the Oblates of St. Joseph Chapel, Route 315 Laflin, PA
4:30 PM - Departs Shrine
For more information & reservations call:
Carl Angelella at #570-885-5908 or the Parish Office 570-457-3412.
THIS TRIP FILLS UP FAST! PLEASE CONTACT ASAP FOR YOUR RESERVATION. ALL OTHERS WILL BE ON A WAITING LIST
Text
Recently members of our Parish joined parish members across the Diocese of Scranton in relit: The Heart of Evangelization an integrated set of talks which helped formed participants theologically, spiritually, and practically to be active evangelists in the Church. Pictured above are members who attended the two day program held at the Diocesan Pastoral Center. From left: Barb Gregerio, Kay Price, Nancy Adomiak, Marie Payne, Carol Wood, Bob Valiante, Presenter Michael Dopp, founder of Mission of Redeemer Ministries and the New Evangelization Summit, Father Phil, Phil Rodney, and Pat Rodney.
QAP Up to Date
Posted in Blog on 08/08/22
Queen of the Apostles Mass & Picnic in the Park When – 12 PM ... Read More »
Posted in Blog on 07/27/22
The Thomas P. Durkin Memorial Golf Tournament - Saturday, September 3, 2022
8 AM ... Read More »
Posted in Blog on 07/09/22
8th Annual Miles for Michael Golf Tournament Friday, July 29, 2022
Blue Ridge Trail ... Read More »
Dear Parish Family,
"What are you waiting for?" We've certainly been asked that question before and have probably directed it to others from time to time. The question however, suggests passive waiting, not the kind of active waiting that is rewarded in Jesus' parable today. The servants actively wait for their master's return, girding their loins and lighting their lamps for they are waiting in faith, expecting that he will come. The Chosen People waited in faith for their liberation, trusting in God while preparing their homes with the blood of the Passover lamb. Abraham and Sarah waited in faith for their promised descendants, trusting in God, who had enabled them to have a child in their old age. When Jesus, the master, returns to his faith-filled servants, he shares what he has brought from the feast, what he has received from the Father. For us, the irony is that our active waiting, our waiting in faith, is not just for an arrival far in the future. Jesus comes to us each and every day, often in ways we least expect: in the person in need, in grace from heaven, in the Eucharistic feast. We are called to be ever vigilant, for he is already here. What can we do today to wait actively for Jesus arrival in our life?
Circle August 21 on your calendar. That day is our picnic in the park. It will be a cover dish event with mass @Noon to begin. Hope you all can make it.
The Rite of Christian Initiation is beginning here at QAP. If anyone has not received the Sacraments of the Catholic Church and wishes to do so, please contact our parish office to sign up. We have about 10 who have inquired to be received into the Catholic Church as well as others looking for First Communion and Confirmation. Please pray for our new parish candidates and our RCIA team.
Thank you for all you are and all you do. God bless you and see you in Church, Fr. Phil
PARISH MINISTRIES
August 13 & 14, 2022
20th Sunday in Ordinary Time
4:00 PM
L - Callahan, Debbie
S - Kester, Javien
S - Kester, Jesenia
EM - Andruzis, Charlene
EM - Trzcinski, Carol
8:00 AM
L - Lee, Ruth
S - Perks, Aubrey
S - Perks, David
EM - Phillips, Marc
10:00 AM
L - Dowdell, Bill
S - Gilchrist, Thomas
S - Wesolowski, Michael
S - Sudol, John
EM - Houston, Bob
EM - Dowdell, Janice
If you have any questions regarding the schedule please call the parish office or Bob Janik at 570-457-1939.
Anyone who is in 3rd grade or above and has received 1st Eucharist is invited to be an Altar Server.
Please contact the Parish Office - 570-457-3412 for more information.
ADORATION OF THE BLESSED SACRAMENT
Adoration hours are Tuesdays, 9:30 am to 8:00 pm. Rosary and benediction begin at 7:30 pm. If you have any questions or would like to verify your hour, please contact Ann Jake @ 570-457-3521. If you would like to be a Eucharistic Adorer for any hour on Tuesdays or would like to consider being a backup adorer when we are in need, please contact Ann or the Parish Office at #570-457-3412. The Knights of Columbus will pray the Rosary for Life every second Tuesday of the month from 7:00-8:00 pm. Please pray for all prayer intentions for this day.
We request that all adorers practice social distancing and sanitary practices.

COVID-19 Protocol

The Diocese of Scranton has relaxed the mask mandate in accordance with the CDC. As of March 6th masks during Mass are optional, however this may change as this is an ever evolving fluid situation. In any event, please refrain from attending Mass if you or your family has any symptoms of Covid or do not feel well.

The Diocese of Scranton continues to monitor the rapidly evolving health situation regarding the coronavirus. We are constantly monitoring directives from national, state and local officials. This policy will be reassessed on a regular basis.
The Church is beginning to conduct a Mini Vatican II which is called a Synod. Pope Francis is inviting the Church and each diocese around the world to gather and to listen to each and every Catholic to find the Church's path forward at this time in our history. This is a moment for the voice of God's people to be heard to give voice to the direction of the Church. Listening is one of the most powerful and deeply human experiences we can have because it respects and validates what is being said. Everyone has a change to be heard including those often marginalized or left out, as well as those who have fallen away from the Church, and young people and families who have not returned to the Church community singe receiving their sacraments.
The information will be gathered by filling out a survey which can be found on the Diocese of Scranton website diogeseofsgranton.org and click on Synod on Synodality to complete the survey online. For those without a computer, a phone survey can be completed by galling 570-591-5024. Sometime in January, we will also be passing the survey out at all of the masses to give everyone a change to express their input. We also plan on having an in person gathering in January to capture the thoughts and experiences of all the People of God. Everyone will be welcome to attend. Please pray for all those participating in this important endeavor of our Church. As Pope Francis said in his opening Mass for the Synod on October 10th, "Let us not miss out on the grace-filled opportunities born of encounter, listening and discernment."
Scouting
Scouts placed flags on graves of local Veterans on Memorial Day 2022.
* * *
Troop/ Pack 316 Blue and gold dinner 4/7/22
Four young men in black scarfs crossed over into Boy Scout Troop. Congratulations to Brayden Bender, Lucas Lokuta, William Aruscavage and Alexander Orluk
FAITH FORMATION
Registation forms for the 2022-23 school year will be sent to all families toward the end of August 3022. If you have any quesions regarding religious education please call the parish office at 570-457-3412
Please remember First Communion is a two year preparation. Children must attend through 1st and 2nd grade. If you child was not baptized at Queen of the Apostle's Parish, you will need to provide a Baptism Certificate.
Confirmation is also a two year preparation. Children must attend through 7th and 8th grade.
The Queen of the Apostles Social Concerns/Respect Life Ministry would like to thank all who contributed to our Baby Bottle Project held from Mother's Day to Father's Day. The amount collected from only 6 bottles returned was $1,126 to help support the Pro Life Center, Wilkes-Barre Chapter. Your generosity was beyond all expectations. With the overturning of Roe v Wade, we will continue to help all mothers who face unexpected pregnancies and who are in dire need for themselves and their babies. May God Bless you for your generosity!!
Knights of Columbus
The Knights pictured above received their 4th degree this past Saturday morning. Pictured left to right, Bob Ryzner (Grand knight), James Holl, Phil Rodney, Robert Gilchrist, Marc Phillips and Robert Joyce.
CONGRATULATIONS TO ALL!

Watch future bulletin and the Knights Facebook https://www.facebook.com/KofC12967

Choir practice Thursday evenings at 6 p.m. Senior choir sings at 4 pm Mass on Saturdays and for special Masses and Holidays.

NEW MEMBERS ARE ALWAYS WELCOME.
Jane Maxwell - 570-335-8678

The Women's Guild meetings are rescheduled to 10:30 AM on the second Tuesday of each monthin the Rectory
New Members Always Welcome
FORMED provides the very best Catholic content from more than 60 organizations to help parishes, families and individuals explore their faith anywhere. Supporting thousands of movies, children's programs, ebooks, audio, parish programs and studies direct to your browser, mobile or connected device.
VISIT: Formed.org to claim your free content. Log in using your PARISH CODE: 18641. You've been given unlimited access to the best eBooks, talks, and videos in the Church today.

CNA DAILY
08/13/22 7:09 pm
08/13/22 2:00 pm
08/13/22 12:45 pm
COMMUNITY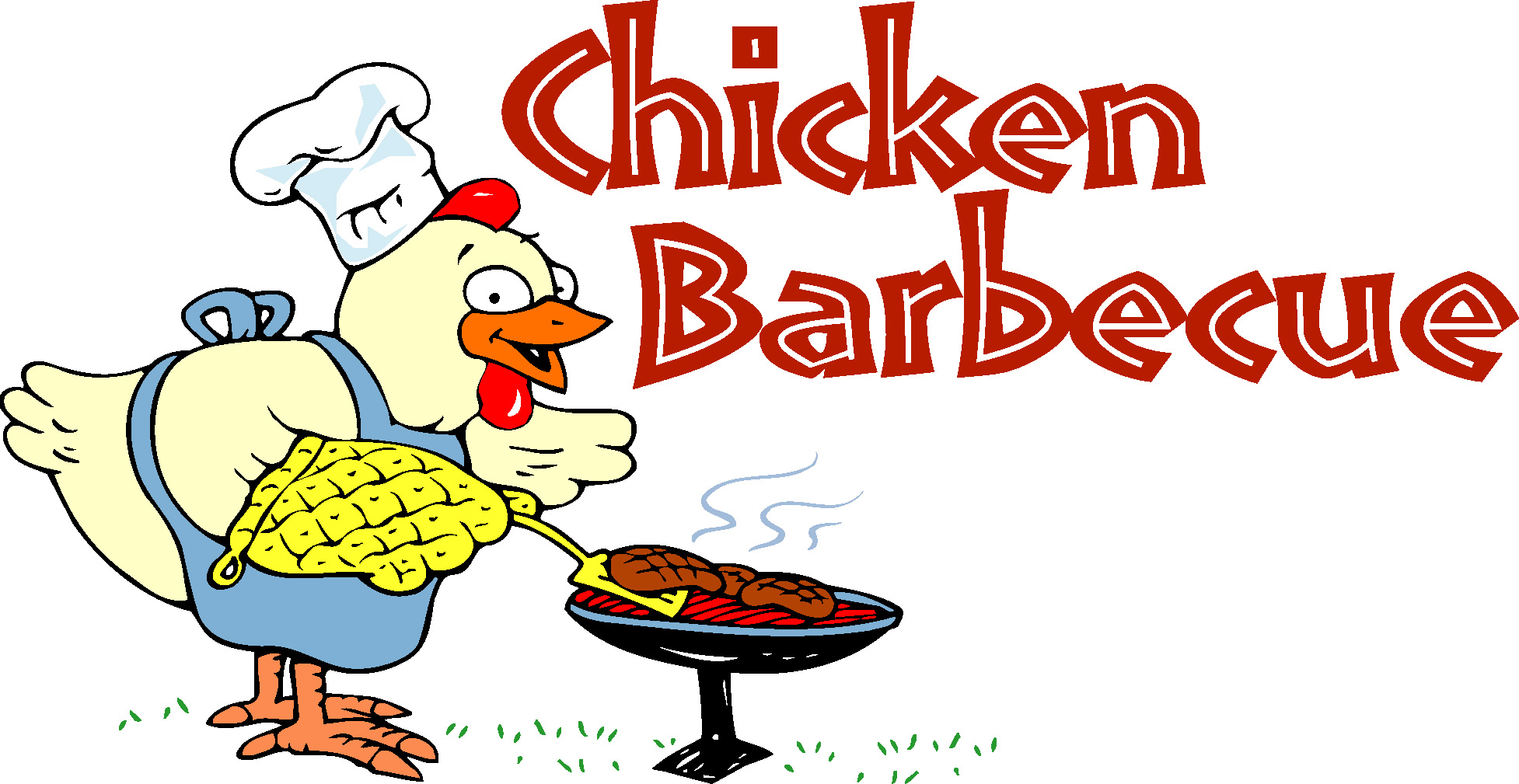 Prince of Peace Parish Old Forge
Take-Out Chicken BBQ and Basket Raffle
Sunday August 14th 11am to 3pm
Arcaro and Genell's Parking Lot on Main St. Old Forge
$12 Includes ½ BBQ chicken, corn on the cob, pasta salad, a roll, and dessert.
There will be Limited Outside Seating Available
For tickets call The Rectory at 570-457-5900 by Thursday August 7th.
Walk-Ins are Limited. Call to place your order to be sure to get a dinner.
Avoca Veteran's of Foreign Wars Post #8335
Annual Chicken Barbeque Dinner
August 27, 2022 from 12-5pm at the VFW Post 915 Main St., Avoca.
Tickets: $12 each can be obtained by calling the post home #570-457-7673 or from any member. Eat in or take out.
Menu: Chicken, Baked Potato, Corn, Cranberry Sauce and dessert.
Take Outs available from 12-5 pm or until sold out.
The Avoca Food Pantry is open on the 1st and 3rd Thursday of every month for anyone in need. Pickups can be made @ 4:00PM at the rear of the Bethel United Methodist Church, 532 Main St. distribute food from 1:30PM. Come join us and your help will be greatly appreciated! We are a community helping one another in need.
Community Farmer's Market
A Farmer's Market is held every Wednesday from 10-2pm at the parking lot of Queen of the Apostles Parish Hall. We are looking for more vendors or food trucks if anyone from the community is interested in selling craft or food items. Space is free. Call Paul Franceschelli or the Parish Office if interested
CASH BINGO ST. MARIA GORETTI PARISH HALL
Where: 42 Redwood Dr. Laflin, PA
When: Saturday, August 13, 2022
Time: Doors open at 11:00AM BINGO from 1:00PM-4:00PM
Cost: Tickets are $30 pre sale, $35 at the door - Includes 20 games of BINGO
Prizes: Regular Games - $100 Specials - $200-$500 ($5 extra)
Basket Raffles, Food, Door Prizes, & Bake Sale
For tickets contact the Parish Office of St. Maria Goretti
570-655-8956 Monday-Friday from 9:00am-2:00pm
Al-Anon meetings are held every Thursday night at 7 PM, at the Brick United Methodist church on Foote Ave., Duryea. This is an anonymous 12-step program of recovery for families and friends of addicts & alcoholics. There are no dues or fees and meetings last approximately one hour and are open to anyone.
DAILY INSPIRATION
Weekly reading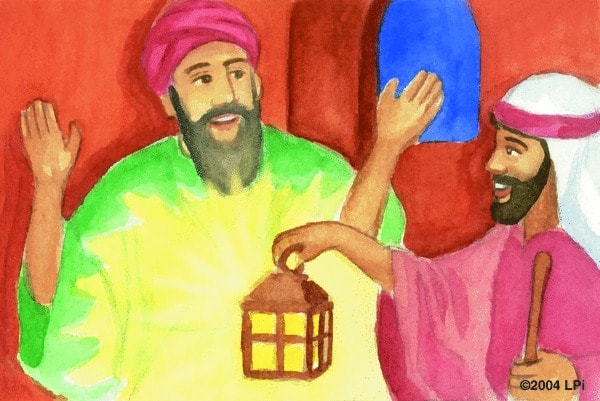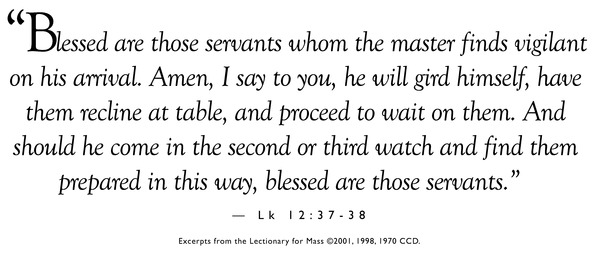 Weekly reading
Readings for the week of August 7, 2022
© Liturgical Publications Inc
COMMUNITY OUTREACH
AA Helpline: 1-800-640-7545
Al-Anon -- Friends & Family of those addicted 1-800-339-9006
Bread Basket of NEPA 570-343-2324
Consumer Credit Counseling Service 1-800-602-2227
Catholic Social Services Wilkes Barre 570-822-7188
Catholic Social Services Scranton 570-207-2283
Greater Pittston Food Pantry (St. John's/Seton) 570-654-9923
National Hotline for Abortion Recovery 1-866-482-5433
PA 24-Hour Child Abuse Hot Line 1-800-932-0313
Pennsylvanians for Human Life, W-B Chapter 570-826-1819
Rachel's Vineyard-Post Abortive Healing 1-877-467-3463
St. Joseph's Center-Mother Infant Program 570-207-6677
Parish Hall
Our parish hall is open and ready to serve you! We still have prime dates available for 2021. Consider

Queen of the Apostles Parish Hal

l for your upcoming graduation, birthday, or any other occasion event needs!
For information, please call Paul at (570) 430-9015 or Kathleen at (570) 457-3412. Thank you!