Mass Times
Office Hours
Office Hours
Tuesday - Friday, 9:00 AM - 3:00 PM
QAP Up to Date
Posted in Blog on 06/30/22
The new 2023 Mass Book will be here shortly and ready for scheduling of ... Read More »
Posted in Blog on 06/23/22
Christmas in July Pot of Gold tickets on sale now!
Posted in Blog on 06/16/22
Registrations are now being taken for this year's Vacation Bible School.  You can regisiter ... Read More »
Dear Parish Family,
"Peace to this household". Jesus asks his disciples to first say these words when they enter a stranger's house on their mission. "If a peaceful person lives there," he goes on to say, "Your peace will rest on him (or her)". After Jesus was raised, when he entered the upper room where the disciples had gathered, "Peace" was his first word to them. His disciples all being peaceful people, the Holy Spirit came to rest on them. What we hear in today's Gospel has a parallel on Pentecost. Today we hear Jesus send seventy-two disciples, a symbolic number that represented all the nations of the world, to heal the sick and proclaim the kingdom of God. On Pentecost, the Spirit enabled the disciples to speak in tongues that could be understood by people of every nation. Jesus then sent them out to forgive sins and make disciples of all nations. The disciples were prepared to do it then because Jesus prepared them to do it. Now we are those disciples. We are the ones called to bring peace, to forgive our neighbor, to heal the afflicted, and to speak to others so they may understand. May God bless us on our mission so that we may return each day from the harvest rejoicing. Where can we labor for the harvest this week?
Tomorrow, Monday, is the Fourth of July, Independence Day. Traditionally the Fourth of July has been set aside as a day to remember our Independence. It is a day of celebration and family reunions. During this day let us make time to remember how important our country is and the privilege that is ours to live in a free society. We remember our soldiers who are defending our freedoms worldwide and we pray for them. We pray also for an end to global conflicts. Mass on Monday will be at 9am.
Recently, a number of people have asked me, "What is God's plan?" It is important that we realize that God does have a plan for our life. Without this sense of vision, we will wander through life like a boat without a rudder, tossed her and there. Our very life depends upon understanding that God's plan is guiding all that we do. Christian life is a matter of experiencing God, who is present all the time, and then of having the courage to trust what we experience and to build our life on it. God is very active in our life, but we risk being too busy to notice.
Look at Noah. God had a plan for his life and his story teaches us some life lessons about God's plan. First, don't miss the boat; Second, Remember that we are all in it together; Third, Plan ahead, remember it wasn't raining when Noah built the Ark; Forth, Stay fit. When you're sixty someone may ask you to do something really big; Fifth, Don't listen to critics; just get on with the job that needs to be done; Sixth, Build your future on high ground; Seventh, For safety's sake travel in pairs; Eighth, Speed isn't always an advantage. The snails were on board with the cheetahs; Ninth, When you're stressed, float awhile; Tenth, Remember, the Ark was built by amateurs; the Titanic by professionals; and Eleventh, No matter how turbulent the storm, when you are with God, there is always a rainbow waiting.
Thank you for all you are and all you do. God bless you and see you in Church, Fr. Phil
PARISH MINISTRIES
07/02-03/22 - 14th Sunday in Ordinary Time
4:00 PM
L - Jeniga, Beth
S - Kester, Javien
S - Kester, Jesenia
EM - Andruzis, Charlene
EM - Tanski, Pat
8:00 AM
L - Lee, Ruth
S - Perks, Aubrey
S - Perks, David
EM - Loch, Kermit
EM - Janik, Bob
10:00 AM
L - Wastrodowski, Christine
S - Gilchrist, Thomas
S - Wesolowski, Michael
S - Silinskie, Luke
EM - Dowdell, Janice
EM - Jake, Ann
07/09/22 - 15th Sunday in Ordinary Time
4:00 PM
L - Kaplavka, Tom
S - Gilchrist, Thomas
S - Canfield, Geno
EM - Wood, Carol
EM - Trzinski, Carol
8:00 AM
L - Philbin, Gene
S - Allardyce, Michael
S - Kester, Javien
S - Kester, Jesenia
EM - Lee, Ruth
EM- Adomiak, Nancy
10:00 AM
L - Ferranti, Carmen
S - Miller, Abigail
S - Miller, Maddie
S - Ferranti, Mia
EM - Houston, Bob
EM - Ryzner, Theresa
If you have any questions regarding the schedule please call the parish office or Bob Janik at 570-457-1939.
Anyone who is in 3rd grade or above and has received 1st Eucharist is invited to be an Altar Server.
Please contact the Parish Office - 570-457-3412 for more information.
ADORATION OF THE BLESSED SACRAMENT
Adoration hours are Tuesdays, 9:30 am to 8:00 pm. Rosary and benediction begin at 7:30 pm. If you have any questions or would like to verify your hour, please contact Ann Jake @ 570-457-3521. If you would like to be a Eucharistic Adorer for any hour on Tuesdays or would like to consider being a backup adorer when we are in need, please contact Ann or the Parish Office at #570-457-3412. The Knights of Columbus will pray the Rosary for Life every second Tuesday of the month from 7:00-8:00 pm. Please pray for all prayer intentions for this day.
We request that all adorers practice social distancing and sanitary practices.

COVID-19 Protocol

The Diocese of Scranton has relaxed the mask mandate in accordance with the CDC. As of March 6th masks during Mass are optional, however this may change as this is an ever evolving fluid situation. In any event, please refrain from attending Mass if you or your family has any symptoms of Covid or do not feel well.

The Diocese of Scranton continues to monitor the rapidly evolving health situation regarding the coronavirus. We are constantly monitoring directives from national, state and local officials. This policy will be reassessed on a regular basis.
The Church is beginning to conduct a Mini Vatican II which is called a Synod. Pope Francis is inviting the Church and each diocese around the world to gather and to listen to each and every Catholic to find the Church's path forward at this time in our history. This is a moment for the voice of God's people to be heard to give voice to the direction of the Church. Listening is one of the most powerful and deeply human experiences we can have because it respects and validates what is being said. Everyone has a change to be heard including those often marginalized or left out, as well as those who have fallen away from the Church, and young people and families who have not returned to the Church community singe receiving their sacraments.
The information will be gathered by filling out a survey which can be found on the Diocese of Scranton website diogeseofsgranton.org and click on Synod on Synodality to complete the survey online. For those without a computer, a phone survey can be completed by galling 570-591-5024. Sometime in January, we will also be passing the survey out at all of the masses to give everyone a change to express their input. We also plan on having an in person gathering in January to capture the thoughts and experiences of all the People of God. Everyone will be welcome to attend. Please pray for all those participating in this important endeavor of our Church. As Pope Francis said in his opening Mass for the Synod on October 10th, "Let us not miss out on the grace-filled opportunities born of encounter, listening and discernment."
Scouting
Scouts placed flags on graves of local Veterans on Memorial Day 2022.
* * *
Troop/ Pack 316 Blue and gold dinner 4/7/22
Four young men in black scarfs crossed over into Boy Scout Troop. Congratulations to Brayden Bender, Lucas Lokuta, William Aruscavage and Alexander Orluk
FAITH FORMATION
CLICK HERE TO REGISTER FOR 2022 VACATION BIBLE SCHOOL
JULY 18 TO 22
HOLY ROSARY SCHOOL GROUNDS, DURYEA
ROCKY RAILWAY - JESUS' POWER PULLS US THROUGH
REGISTER ONLINE
OR
DOWNLOARD FORM AND DROP AT PARISH OFFICE/COLLECTION BOX
April 24, 2022 marked the final class for Faith Formation for the 21-22 school year.

Have a great summer!
Registation forms will be sent to all families toward the end of August. If you have any quesions regarding religious education please call the parish office at 570-457-3412
Knights of Columbus
The Knights pictured above received their 4th degree this past Saturday morning. Pictured left to right, Bob Ryzner (Grand knight), James Holl, Phil Rodney, Robert Gilchrist, Marc Phillips and Robert Joyce.
CONGRATULATIONS TO ALL!

Watch future bulletin and the Knights Facebook https://www.facebook.com/KofC12967

Choir practice Thursday evenings at 6 p.m. Senior choir sings at 4 pm Mass on Saturdays and for special Masses and Holidays.

NEW MEMBERS ARE ALWAYS WELCOME.
Jane Maxwell - 570-335-8678

The Women's Guild meetings are rescheduled to 10:30 AM on the second Tuesday of each monthin the Rectory
New Members Always Welcome
FORMED provides the very best Catholic content from more than 60 organizations to help parishes, families and individuals explore their faith anywhere. Supporting thousands of movies, children's programs, ebooks, audio, parish programs and studies direct to your browser, mobile or connected device.
VISIT: Formed.org to claim your free content. Log in using your PARISH CODE: 18641. You've been given unlimited access to the best eBooks, talks, and videos in the Church today.

CNA DAILY
06/30/22 7:00 pm
06/30/22 6:30 pm
06/30/22 5:23 pm
COMMUNITY
The Avoca Food Pantry is open on the 1st and 3rd Thursday of every month for anyone in need. Pickups can be made @ 4:00PM at the rear of the Bethel United Methodist Church, 532 Main St. distribute food from 1:30PM. Come join us and your help will be greatly appreciated! We are a community helping one another in need.
Al-Anon meetings are held every Thursday night at 7 PM, at the Brick United Methodist church on Foote Ave., Duryea. This is an anonymous 12-step program of recovery for families and friends of addicts & alcoholics. There are no dues or fees and meetings last approximately one hour and are open to anyone.
COMMUNITY OUTREACH
AA Helpline: 1-800-640-7545
Al-Anon -- Friends & Family of those addicted 1-800-339-9006
Bread Basket of NEPA 570-343-2324
Consumer Credit Counseling Service 1-800-602-2227
Catholic Social Services Wilkes Barre 570-822-7188
Catholic Social Services Scranton 570-207-2283
Greater Pittston Food Pantry (St. John's/Seton) 570-654-9923
National Hotline for Abortion Recovery 1-866-482-5433
PA 24-Hour Child Abuse Hot Line 1-800-932-0313
Pennsylvanians for Human Life, W-B Chapter 570-826-1819
Rachel's Vineyard-Post Abortive Healing 1-877-467-3463
St. Joseph's Center-Mother Infant Program 570-207-6677
DAILY INSPIRATION
Weekly reading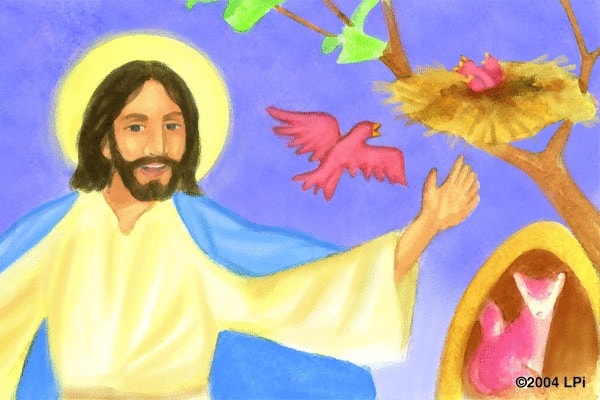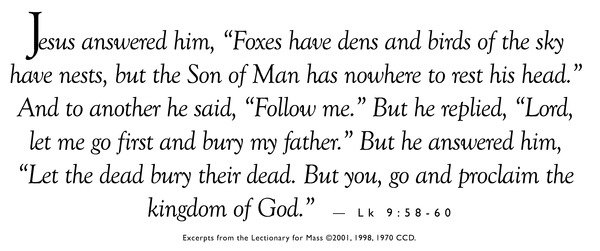 Weekly reading
Readings for the week of June 26, 2022
© Liturgical Publications Inc
Parish Hall
Our parish hall is open and ready to serve you! We still have prime dates available for 2021. Consider

Queen of the Apostles Parish Hal

l for your upcoming graduation, birthday, or any other occasion event needs!
For information, please call Paul at (570) 430-9015 or Kathleen at (570) 457-3412. Thank you!